---
May 1st, 2020 - May 1st, 2023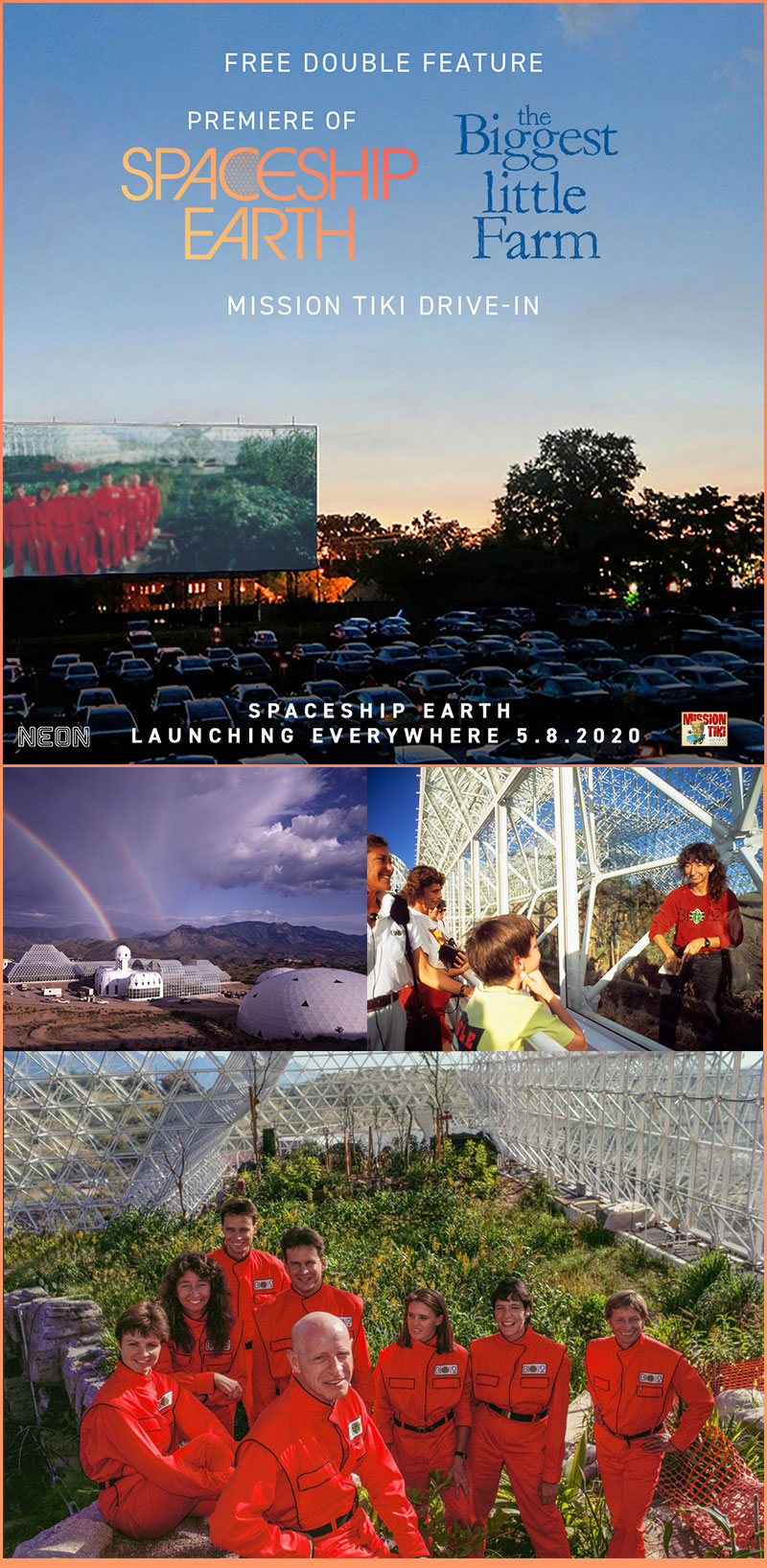 On Monday, May 4th see Spaceship Earth and Biggest Little Farm free! This is a one night only, first come, first served event. No advanced tickets. Gates open at 7:00pm and showtime is at 8:00pm.

SPACESHIP EARTH
Director: Matt Wolf
Starring: John Allen, Tony Burgess, Jane Goodall
A look at the group of people who built the Biosphere 2, a giant replica of the earth's ecosystem, in 1991.

THE BIGGEST LITTLE FARM
Director: John Chester
Starring: John Chester, Molly Chester, Matthew Pilachowski
Documentarian John Chester and his wife Molly work to develop a sustainable farm on 200 acres outside of Los Angeles.
---
May 12th, 2017 - May 13th, 2017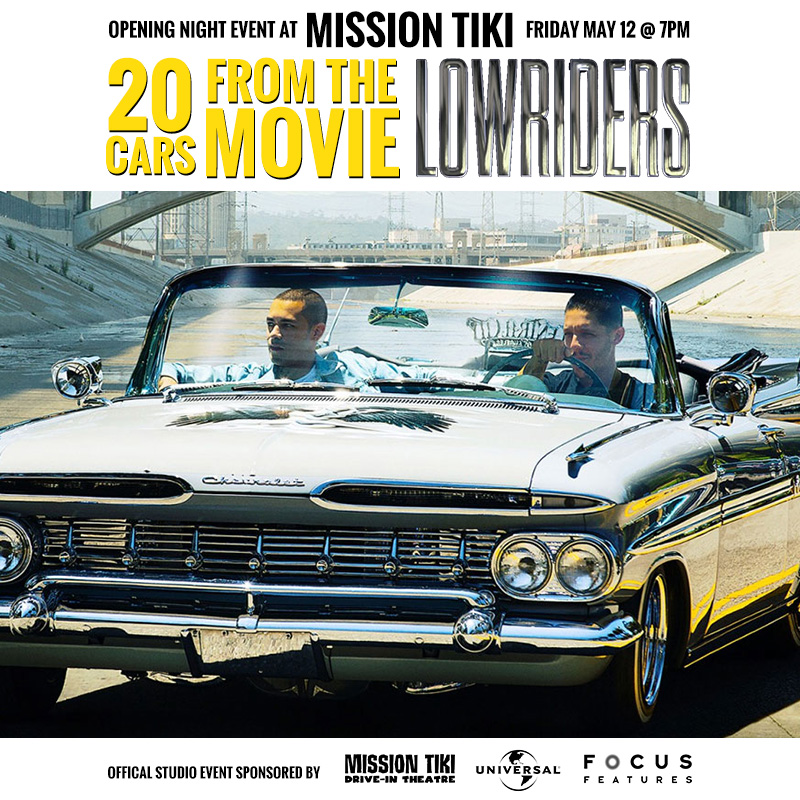 Pull up to the Mission Tiki this Friday and meet the Lowriders Car Stars!

We are pleased to announce that Universal Pictures & Focus Features have organized a opening night event for LOWRIDERS at the Mission Tiki. Participating in this event will be representatives of Focus Features and their invited guests, who are the occupants of about 20 lowrider cars which appeared in the movie. The event will be staged in the front rows of theatre #1. Come early and meet the LOWRIDERS CAR STARS!

Friday, May 12th. Gates open at 7:00 PM and showtime at 8:15 PM. Tickets are purchased at the gate upon entry. Adults $9 Kids (5-9 years) $1.
---
March 11th, 2015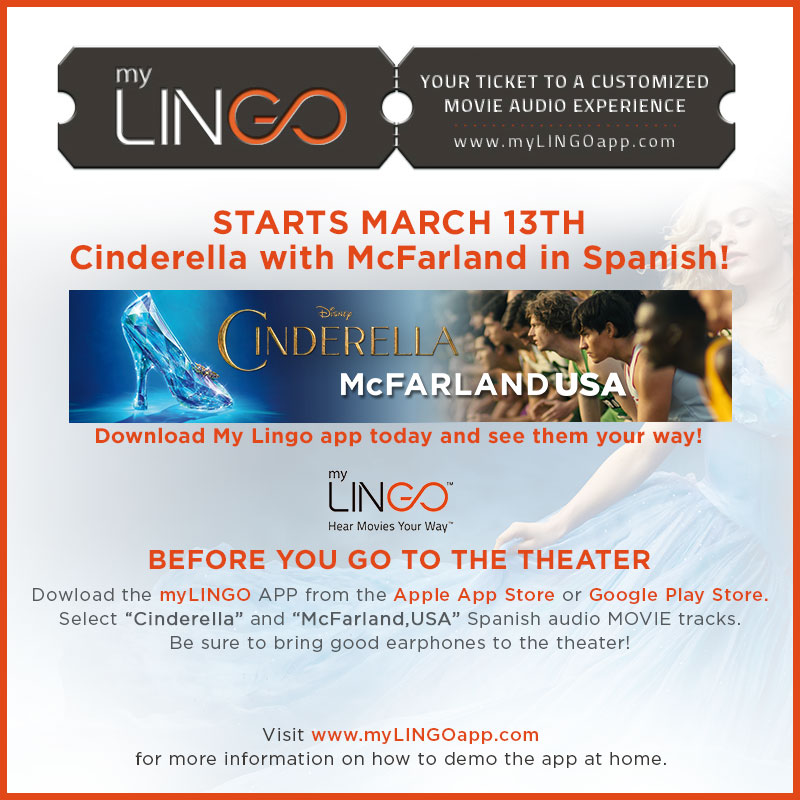 ---
June 19th, 2014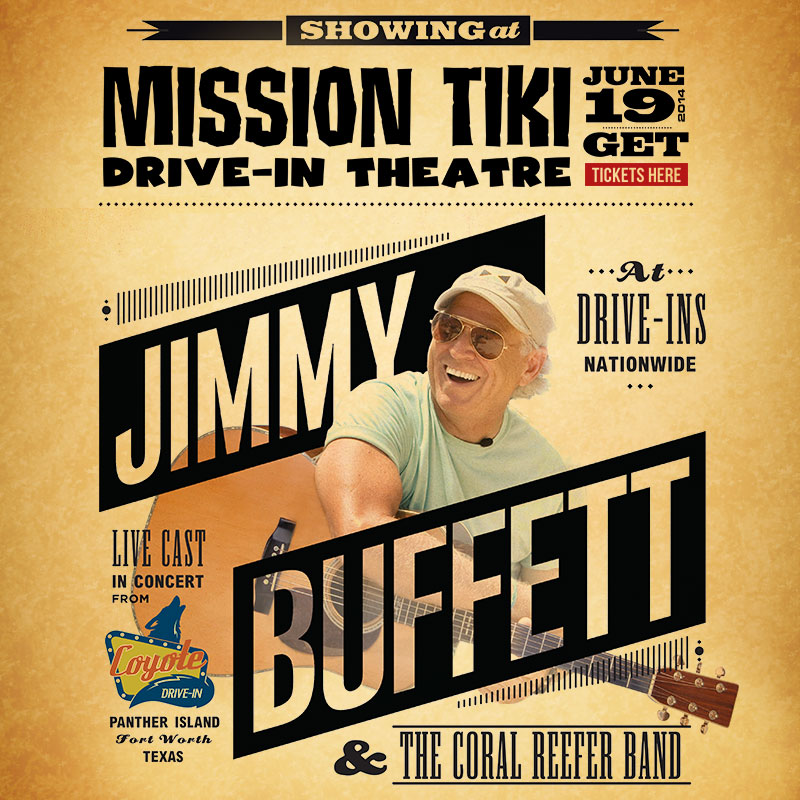 Jimmy Buffet & the Coral Reefer Band Live Cast from Coyote Drive-in in Texas. Showing at the Mission Tiki Drive-in Theatre June 19th. This is a ONE NIGHT special event at select drive-ins nationwide. Don't miss it - get your advance tickets now! Tickets can also be purchased at the box office if not sold out. Ticket price is $18. Children under 16 are free with paid adult admission. Jimmy Buffet Live Cast will show on Screen 1 at 8:40 PM.

Box Office and snack bar open at 6:30 PM for WILL CALL and local ticket sales.

Look for the special box office set up for JIMMY BUFFET CONCERT customers only.

The concert pre-show will start at about 8:40.

The concert will start at about 9:10 and last about 100 minutes until about 11:30.

Following the concert, the lots will be cleared and the regularly scheduled movies will play at about 1/2 hour after the BUFFET CONCERT concludes.

Please note: Tickets to Jimmy Buffet covers the concert only. If you wish to watch a movie afterward you must exit then pay and enter with general admission.


---
September 7th, 2013 - September 7th, 2013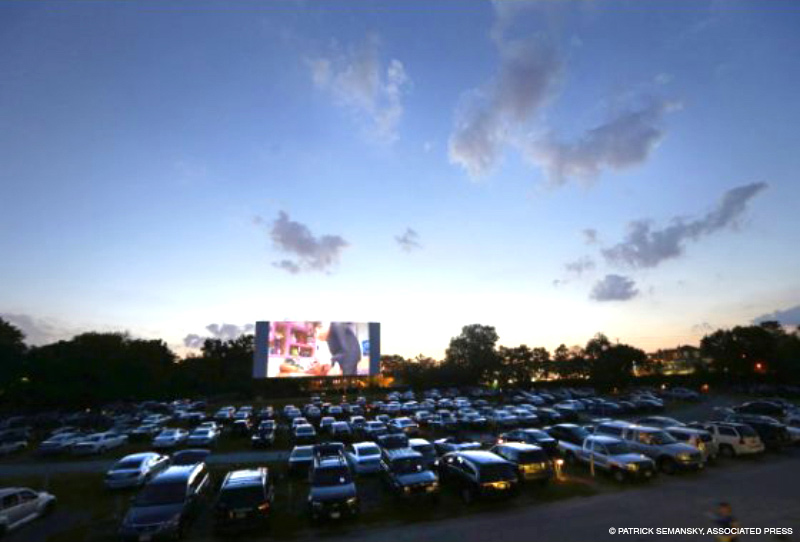 Get the kids in their pajamas, pop your own popcorn and pile everyone into the stationwagon to head to the drive-in for a double feature.
---
July 3rd, 2013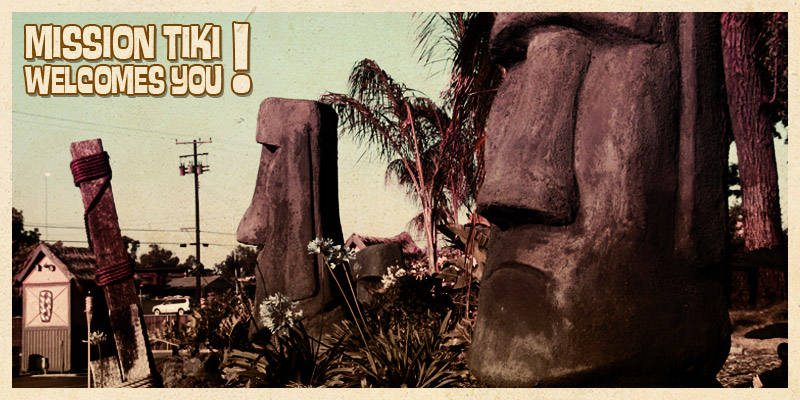 NEW WEBSITE!